Dear colleagues and friends,
It is with great pleasure that I warmly invite you to The Hague, The Netherlands, to celebrate the 45th Annual Scientific Meeting of the International Urogynecological Association. This will undoubtedly be the premier urogynecological meeting of the year. The Local Organizing Committee and Program Committee have put together a fantastic program with stimulating science and unique social activities. The theme of this year's meeting is Innovation in the Era of Collaboration.
Our hosts, Jan-Paul Roovers (Chair) and Astrid Vollebregt (Vice-chair), their colleagues and the IUGA Program Committee led by Sylvia Botros-Brey, have included 18 workshops, 10 point counterpoint sessions, and 8 special lectures. Also included in the program are the second consultation session on pelvic organ prolapse (link) and the annual sessions of our 9 Special Interest Groups (SIGs). The IUGA Scientific Committee, led by Maria Bortolini, will select the best and most interesting abstracts. I'm sure every attendee will pick up new and valuable knowledge to take back to their corner of the world.
This meeting is important for physicians, scientists, physical therapists and continence nurses. We have dedicated sessions for each group, such as an allied health track, basic science session, and a fellows, trainees and early career professionals session. We are acutely aware of the recent controversies in the surgical management of incontinence and pelvic organ prolapse and the increase in pelvic floor trauma resulting from childbirth. These topics and much more will be covered in The Hague.
The IUGA Annual Meeting is a time to make new and renew old friendships. What better destination to do this than in the beautiful city The Hague! With its beautiful architecture and sandy beaches there will be plenty for you and accompanying persons to do and see, and I encourage you to spend a few extra days to appreciate all that The Netherlands has to offer.
I look forward to welcoming you all to the IUGA Annual Meeting in The Hague!
Warmest regards,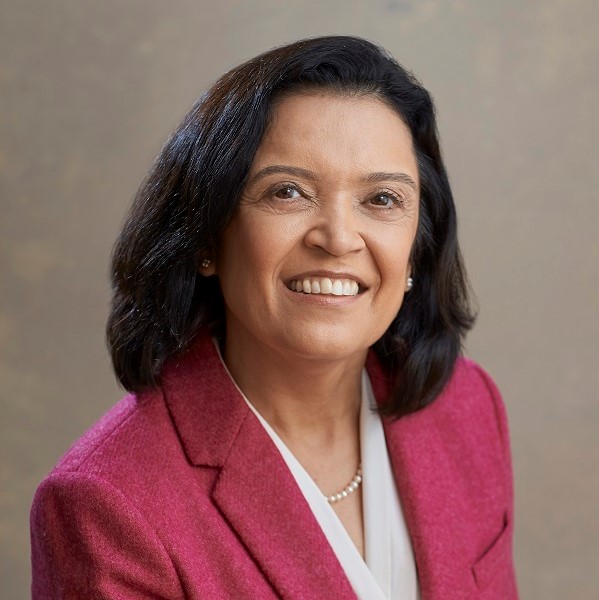 Ranee Thakar
IUGA President (2019-2020)
---