Day 1: Saturday, August 29, 2020
10:45 AM - 12:45 PM
Room 1
Workshop - Translabial ultrasound imaging for incontinence, prolapse and maternal birth trauma (ticketed session)
Clara Shek, Kamil Svabik, Rodrigo Guzman and
Hans Peter Dietz
Non-CME
Introduction and anterior compartment imaging
Clara Shek
Imaging of synthetic implants including slings and meshes
Kamil Svabik
Posterior compartment imaging and obstructive defecation
Rodrigo Guzaman
Maternal birth trauma
Hans Peter Dietz
11:45 AM - 12:45 PM
Room 2
Workshop - Pessaries in urogynecology: spotlight on an overlooked therapy (ticketed session)
Juliane Marschke
History of pessaries
Indications/contraindications

Pessaries and descensus
Pessaries and incontinence
Pessaries in obstetrics (pre/postpartal)

Care of pessaries
Practical guidance
01:15 PM - 01:45 PM
Opening ceremony
Ranee Thakar - IUGA President
Jan-Paul Roovers - Local Organizing Committee Chair
Sylvia Botros-Brey - IUGA Treasurer and Program Committee Chair
Marcel Levi - Guest Lecture - Post-COVID models of health care: Wish for what you care for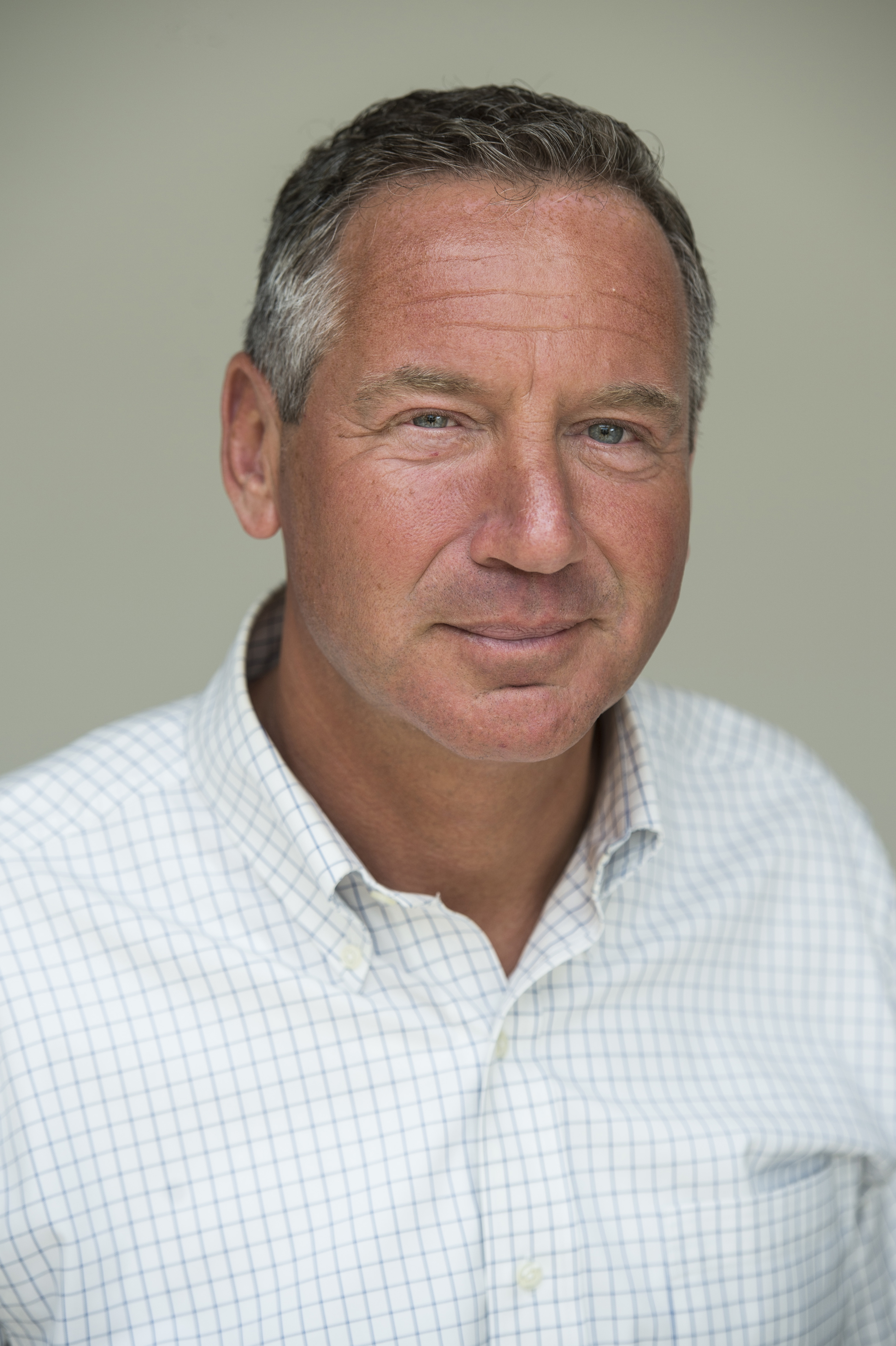 Marcel Levi, MD PhD FRCP
Marcel Levi (1964) is chief executive of University College London Hospitals (UCLH) and Professor of Medicine at UCL. He is a consultant in Acute Medicine and Haematology at UCLH. Previously he was Dean of the Faculty of Medicine of the University of Amsterdam and Chief Executive of the Academic Medical Center in Amsterdam. Earlier he obtained a MSc degree at the University of Oxford in Evidence-based Health Care and worked at the University of Perugia, Italy and the Center for Transgene Technology and Genetherapy of the University of Leuven, Belgium. He has published more than 700 articles in scientific journals and has been awarded a number of international research awards. He was chairman of the Netherlands Organization for Health Research and is currently chairman of the scientific board of several national charities, including the Dutch Heart Foundation, and the AIDS fund. He became a member of the Royal Netherlands Academy of Science in 2008 and is a fellow of the Royal College of Physicians in the United Kingdom.
02:15 PM - 02:45 PM
Presidential lecture
Moderator: Sylvia Botros-Brey
Speaker: Ranee Thakar
03:00 PM - 05:00 PM
Room 1
Workshop - Practical pelvic floor ultrasonography (ticketed session)
Abbas Shobeiri, Jonia Alshiek and Talia Friedman
Introduction: Course objectives, clinical background and rationale for pelvic floor imaging
Abbas Shobeiri
Anatomical basis of pelvic floor ultrasonography
Jonia Alshiek
2D/3D Ultrasound instrumentations and techniques
Jonia Alshiek
2D/3D/4D Transperineal / Introital US imaging of the pelvic floor
Talia Friedman
2D/3D Endovaginal / Endo anal imaging of the pelvic floor
Abbas Shobeiri
Case studies
Abbas Shobeiri, Jonia Alshiek and Talia Friedman
Q&A
03:00 PM - 05:00 PM
Room 2
Workshop - Dynamic rehabilitative ultrasound for assessment and treatment in physiotherapy (ticketed session)
Baerbel Junginger, Kaven Baessler and Natalia Martinho
Introduction - Baerbel Junginger
Dynamic rehabilitative ultrasound (DRUS) – assessment for functional anatomy and biomechanics in women with urinary incontinence and/ or POP - Kaven Baessler
DRUS as a methode for patient education - Baerbel Junginger
DRUS and Diastasis recti - Natalia Martinho
Cases - Natalia Martinho and Baerbel Junginger
Q&A
Day 2: Sunday, August 30, 2020
12:00 PM - 12:45 PM
Meet the experts
(ticketed session)
Pushpa Sirichand Sachdev
Vesicovaginal fistula repair on animal model

Peter Rosier
Female voiding physiology, pathohysiology and objective assessment. All your questions answered!

Juliane Marschke
Management of mesh-and tape complications

Amita Jain
Practical tips of diagnosing and managing female voiding dysfunction: Beware!!! one wrong step can cost a lot to your patient

Manjula Annappa
Practical tips for colposuspension and rectus fascial slings

Naheed Kapadia
Art of learning, assessing and retraining pelvic floor muscles through biofeedback
Aparna Hegde
Imaging following sling surgery for SUI
01:00 PM - 01:30 PM
Ulf Ulmsten Lecture - Let the light come streaming in – leading with compassion
Moderator: Ranee Thakar
Speaker: Suzie Bailey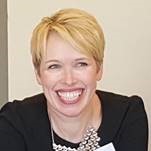 Suzie Bailey is Executive Director of Leadership and Organisational Development at the King's Fund. She is passionate about improving care through the development of people and cultures. Before joining the Fund, Suzie was the director of leadership and quality improvement at NHS Improvement, where her work included the design and delivery of the first national framework for improvement and leadership development in England (Developing People, Improving Care - 2016) and she created a major programme on culture and leadership with Professor Michael West which is now in use in over 90 NHS provider organisations. Suzie worked operationally in the NHS for more than 20 years in acute, community and mental health providers. Suzie is a Health Foundation Generation Q fellow, has an MSc. in Leadership for Quality Improvement, and led the creation of the Sheffield Microsystem Coaching Academy in partnership with the Dartmouth Institute in Massachusetts, US. Suzie is a trustee of Skills for Care and on the editorial board of the Future Hospital Journal.
01:30 PM - 02:30 PM
Room 1
Wellness and mindfulness session
Moderator: Debjyoti Karmakar
Wellness/awareness through movement
Ralph Hadden
Wellness through nutrition
Giulia Sgro-Ralph

01:30 PM - 01:50 PM
Room 2
Point-counterpoint: Urodynamics before incontinence surgery is necessary
Moderator: Kirsten Kluivers
PRO: Dudley Robinson
CON: Sanne van Leijsen
02:00 PM - 02:30 PM
Room 2
Selection of best abstracts
Moderator: Dudley Robinson

Minimal important difference and patient acceptable symptom state for the pelvic floor distress inventory-20 among patients undergoing pelvic organ prolapse surgery
Karjalainen, P1; Mattsson, NK2; Jalkanen, J3; Nieminen, K4; Tolppanen, A5
1: Department of Obstetrics and Gynecology, Central Finland Central Hospital; 2: Department of Obstetrics and Gynecology, Kanta-Häme Central Hospital; 3: Central Finland Hospital District; 4: Department of Obstetrics and Gynecology, Tampere University Hospital; 5: School of Pharmacy, University of Eastern Finland
Long-term outcomes of women following midurethral tape - obturator: A 15-year retrospective study of 129 women
Martin, I1; Learmonth, F1; Sokolova, I1; Rae, D1
1: NHS Ayrshire and Arran
Incontinence patient education in primary care
Ivare, A1; Marinceu, D1; Palaiologos, K1; Annappa, M1
1: NHS
02:40 PM - 03:00 PM
Room 1
Access to care in the developing world
Moderator: Grace Chen
Speaker: Aparna Hegde
02:40 PM - 03:00 PM
Room 2
ISSWSH Lecture: Sexuality & the pelvic floor
Moderator: Lynsey Hayward
Speaker: Rossella Nappi
03:15 PM - 03:55 PM
Abstract sessions
Short oral session 1 - Basic science
Short oral session 5 - Pain and pelvic organ prolapse: surgical management
E-poster session 3 - Pelvic floor disorders: assessment
03:15 PM - 04:00 PM
Meet the experts
(ticketed session)
Nikolaus Veit-Rubin
Laparoscopic alternatives for pelvic organ prolapse repair

Jack Pardo Schanz
How cosmetic gynecology can contribute to your practice as gynecologist

Stergios Doumouchtsis
Improving standards in pelvic floor research. Core outcome sets and beyond

Elizabeth Geller
Understanding and managing mesh-related pain

Marsha Guess
Prevention and management of recurrent urinary tract infections

Ingrid van Zon-Rabelink
Modified Manchester Fothergill operation
Day 3: Monday, August 31, 2020
Moderator: Jan-Paul Roovers
Innovation in urogynecology: What does it take?
Karen Noblett
Does the field of urogynecology have a business case good enough to convince investors?
Rakesh Tailor
Physicians and product development: Pearls and pitfalls
Mark Slack
Private equity: to invest or not to invest?
John Kastelein
02:10 PM - 03:10 PM
Room 1
International Urogynecological Consultation session
Moderators: Alex Digesu and Steven Swift
Chapter 1 - Defining pelvic organ prolapse
Kimberly Kenton/Sarah Collins, Heidi Brown, Jan Deprest, Dudley Robinson and Marie Andree Harvey/Steven Swift
Chapter 2 - Evaluation of the patient with pelvic organ prolapse
Rebecca Rogers/ Sara Cichowski, Lieschen Quiroz and Anna Rosamilia
02:10 PM - 02:30 PM
Room 2
Point-counterpoint: The uterus is an innocent organ and should not be removed at the time of prolapse surgery
Moderator: Anna Rosamilia
PRO: Hugo van Eijndhoven
CON: Natarajan Rajamaheswari
02:40 PM - 03:00 PM
Room 2
Point-counterpoint: Pelvic floor muscle exercises should be mandatory before surgery
Moderator: Maria Bortolini
PRO: Baerbel Junginger
CON: Rhonda Kotarinos
03:00 PM - 03:30 PM
Room 1
Interactive networking session - What is the best treatment for apical prolapse?
Moderator: Jorge Milhem Haddad
03:00 PM - 03:30 PM
Room 2
Interactive networking session - Supporting patients with Urogynaecology during the Covid 19 Pandemic
Moderator: Ranee Thakar
03:15 PM - 05:10 PM
Abstract sessions
Long oral session 1 - Pelvic organ prolapse
Short oral session 2 - Imaging and pathophysiology of pelvic floor dysfunction
Short oral session 7 - OASIS and anorectal disorders
Short oral session 10 - Epidemiology and quality of life
E-poster session 2 - Urinary incontinence
Best video abstract presentations
Moderators: Carlos Rondini (Chile), Jorge Haddad (Brazil) and Enrique Ubertazzi (Argentina)
Reception
Carlos Rondini
Controversies in Urogynecology
Moderators: Victor Miranda Chile, Sebastian Altuna, Argentina
Hystero-preservation in Apical prolapse repair
Marair Sartori, Brazil
Occult urinary incontinence, Must we looks for it?
Lucila Pavan, Argentina
Multichannel Urodynamics studies, are they mandatory in all incontinence surgeries?
Edgardo Castillo, Uruguay
Ultrasound assessment previous to prolapse surgery. Is there any benefits?
Rodrigo Guzmán, Chile
Cosmetic Surgery in urogynecology, Vaginal laser, Labioplasty, vaginoplasty and other procedures
Jorge Garcia, Colombia
Latino American guidelines for: "Use of meshes in urogynecology"
Javier Pizarro, Chile
Day 4: Tuesday, September 1, 2020
01:00 PM - 03:00 PM
Room 1
Chronic Pelvic Pain: what should I know and how should I treat it
Moderator: Mauro Cervigni (Italy)
01.00 pm - 01:05 pm - Overview on CPP - Mauro Cervigni (Italy)
01:05 pm - 01:15 pm - CPP & Hypertonic pelvic floor - Anna Padoa (Israel)
01:15 pm - 01:25 pm - CPP & pudendal neuropathy - Eric Bautrant (France)
01:25 pm - 01:35 pm - CPP and gynecologic associated pathologies - Barry O'Reilly (Ireland)
01:35 pm - 01:45 pm - The Pelvic pain from bladder origin - Mauro Cervigni (Italy)
01:45 pm - 01:55 pm - Q&A
Break

Mesh complications in surgical urogynecology and their management
Moderators: Nikolaus Veit-Rubin (Austria) and Renaud De Tayrac (France)
02:05 pm - 02:10 pm - Introduction - Nikolaus Veit-Rubin (Austria)
02:10 pm - 02:25 pm - Meshes and slings – Why do they fail? - Vik Khullar (United Kingdom)
02:25 pm - 02:35 pm - Midurethral sling complications – how far to go with explantation? – Jaromir Masata (Czech Republic)
02:35 pm - 02:50 pm -The post-TVM era – explanation and explantation – experience from a large tertiary referral German center – Juliane Marschke (Germany)
02:50 pm - 03:00 pm - Q&A
01:00 PM - 03:00 PM
Room 2
Laparoscopic surgery video session
Moderators: Bruno Deval and Christian Phillips
Laparoscopic sacrohysteropexy: The Pilsner modification
Vladimir Kalis
Laparoscopic sacrocolpopexy, lateral suspension and pectopexy
Nikolaus Veit-Rubin
Laparoscopic management of pelvic organ prolapse recurrence after an open sacrocervicopexy
Esther Ruess
Laparoscopic complete sacrocolpopexy mesh removal for right-sided gluteal pain and recurrent mesh erosion
Natalia Price
Break
Laparoscopic repair of a vesico-uterine fistula
Jerome Melon
Laparoscopic approach to pudendal and other intrapelvic neuralgias
Nucelio Lemos
Laparoscopic colposuspension: Step-by-step technique
Christian Phillips
Laparoscopic fixation of the vaginal cuff of the uterosacral ligaments at the time of hysterectomy
Kazuaki Yoshimura
Q&A
03:00 PM - 03:30 PM
Room 1
Interactive networking session - Did Cumberlege get it right? What is the future for mesh in urogynaecology?
Moderator: Dudley Robinson
03:00 PM - 03:30 PM
Room 2
Interactive networking session - Program Directors group
Moderator: Sylvia Botros-Brey
Moderators: Angela Rantell and Maura Seleme
Objective assessment of POP including POPQ
Virginia Roncatti
An update on non-surgical management of POP
Bary Berghmans
03:15 PM - 04:30 PM
Abstract sessions
Long oral session 2 - Urinary incontinence
Short oral session 8 - Innovation and literature review
E-poster session 6 - Epidemiology and quality of life
E-poster session 8 - Miscellaneous
Day 5: Wednesday, September 2, 2020
01:00 PM - 03:00 PM
Room 1
Basic science session - Cross-disciplinary approach to developing stem cell therapies for PFDs
Moderators: Oksana Shynlova and Gina Northington

01:00 PM - 01:05 PM - Introduction
Marianna Alperin and Maria Bortolini
01:05 PM - 01:25 PM - Bench to bedside: Clinical opportunities for pluripotent stem cell technologies
Bertha Chen
01:25 PM - 01:45 PM - Making the link - connecting a newly discovered MSC to the quest for treating and preventing POP
Caroline Gargett
01:45 PM - 02:15 PM - Discussion
02:15 PM - 02:25 PM - Break
02:25 PM - 02:32 PM - Abstract presentation - Foreign body response to cell based degradable nanomeshes in small and large animal models for pelvic organ prolapse treatment
Shayanti Mukherjee
02:32 PM - 02:39 PM - Abstract presentation - Overexpression of bFGF promotes the differentiation of stem cells into fibroblast cells
Xiaotong Wu
02:40 PM - 03:00 PM - Discussion
01:00 PM - 01:20 PM
Room 2
ICS lecture - Intrinsic sphincter dysfunction: Lessons learnt
Moderator: Jorge Milhem Haddad
Speaker: David Castro Diaz
01:20 PM - 02:20 PM
Room 2
Selection of best abstracts
Moderator: Svjetlana Lozo

CO2 laser and microablative radiofrequency in the treatment of genitourinary syndrome of menopause and vulvovaginal atrophy in breast cancer survivors in use of antiestrogens: impact in quality of life. Preliminary results of randomized controlled trial
Bianchi-Ferraro, AM1; Ferreira Gracio Sartori, M1; Speck, N1; Dardes, R1; Patriarca, M1; Caceres Nogueira, MC1; Leonor Pereira Campos, M1; Dias de Oliveira, C1; Furtado, M1; Cruz Cantarelli, G1; Dedonatto, C1; Jose Baptista Castello Girão, M1; Ilona Kathalin de Jarmy di Bella , Z1
1: Federal University of São Paulo
Timing of recurrence after pelvic organ prolapse surgery, an explorative study
Roos, E1; Schuit, E2
1: Tergooi; 2: UMCU, division Julius Center
Post-operative pain after pelvic organ prolapse surgery (POPPOP). Double blind randomised multicentre study to assess the effect of local anaesthesia during vaginal hysterectomy
Thiagamoorthy, G1; Dua, A2; Araklitis, G3; Bansal, J3; Karim, F3; Davis, C3; Khullar, V4; Khunda, A5; Srikrishna, S3; Robinson, D3; Cardozo, L3
1: Ashford and St Peter's Hospitals NHS Trust; 2: University Hospitals Plymouth NHS Trust; 3: King's College Hospital, London; 4: Imperial NHS Trust; 5: South Tees NHS Trust;
Comparison of blood loss between saline hydro dissection and conventional dissection during vaginal surgery for pelvic organ prolapse-randomised controlled trial
Dorairajan, G1; PS, S2
1: Jawaharlalnehru Institute of Postgraduate Medical Education and Research (JIPMER) 2: JIPMER, Puducherry
Impact of second stage pushing timing on post partum pelvic floor morbidity: multicenter randomized controlled trial
Richter, HE1; Gregory, W2; Lowder, J3; Arya, L4; Woolfolk, C3; Tita, A1; Caughey, A2; Srinivas, S4; Cahill, A5; Tuuli, M6
1: University of Alabama at Birmingham, Center for Women's Reproductive Health; 2: Oregon Health & Science University; 3: Washington University in St Louis; 4: University of Pennsylvania, Perelman School of Medicine, Maternal and Child Health Research Center; 5: University of Texas at Austin, Dell Medical School; 6: Indiana University
Risk factors associated with treatment failure after sacrospinous hysteropexy and vaginal hysterectomy with uterosacral ligament suspension; a secondary analysis of the SAVE U trial
Schulten, S1; Detollenaere, R2; IntHout, J1; Kluivers, K1; Van Eijndhoven, H3
1: Radboud university medical center; 2: Isala; 3: Isala
02:40 PM - 03:00 PM
Room 2
Point-counterpoint: Caesarean section is the best and safest mode of delivery to prevent anal incontinence
Moderator: Ranee Thakar
Pro: Robert Freeman
Con: Abdul Sultan
03:00 PM - 03:30 PM
Room 1
Interactive networking session - What is the role of pre-operative urodynamics?
Moderator: Dudley Robinson
03:00 PM - 03:30 PM
Room 2
Interactive networking session - How can we treat SUI in a post mesh era?
Moderator: Jorge Milhem Haddad
Moderator: Maura Seleme
Self management/over the counter devices for POP and changing patient populations
Angela Rantell
Pessary management in COVID times
Ellie Stewart
03:15 PM - 04:20 PM
Abstract sessions
Long oral session 4 - Sexual function
Short oral session 9 - Pelvic floor disorders: conservative management
Short oral session 12 - Miscellaneous
E-poster session 7 - Pelvic floor disorders: surgical management and complications
Day 6: Thursday, September 3, 2020
01:00 PM - 01:45 PM
Key-note lecture - Re-constructive pelvic surgery after gender-based violence
Nobel Prize Laureate
Denis Mukwege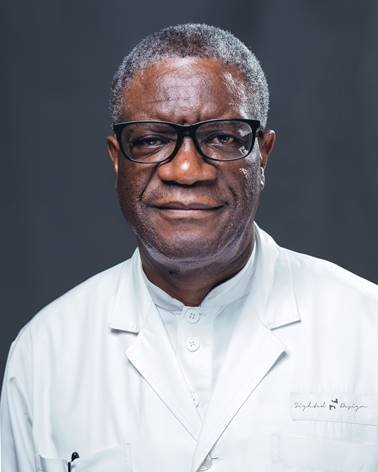 photo is the property of the communication department of Panzi Hospital
Denis Mukwege is a Congolese (D.R.C.) gynecologist, born on March 1, 1955 in Bukavu.
After high school completion and some University courses in the D.R.C, he studied general medicine at the Université Officielle de Bujumbura (Burundi) followed by a specialization in obstetrics and gynecology from the Faculty of Specialized medicine in Angers (France). He holds a doctorate degree (PhD) in medical sciences from the Université Libre de Bruxelles.
Doctor Mukwege has been working for over 20 years with survivors of sexual violence and women with severe gynecological problems at the Panzi Hospital which he founded in 1999.
The hospital and Panzi Foundation have been recognized for their work and specialized responses to sexual gender based violence, but also for advocating for the rights and empowerment of Congolese women.
They created a holistic care model called "One Stop Center" which integrates psychological and medical care, legal assistance and socio-economic support to survivors of sexual violence. It is now implemented in different countries in Africa, Asia and Europe.
An outspoken advocate for the rights of survivors of sexual violence, Dr. Mukwege has raised awareness on the so-called 'conflict minerals' which fuel the violence in the Great Lakes region of Africa and he tirelessly called upon the International Community to hold perpetrators to account. He strives for women's rights, peace and quality healthcare for all.
His action and dedication have been recognized worldwide with various awards : The United Nations Human Rights Prize (2008), the Olof Palme Prize (2009), "Officier de la Légion d'Honneur" from the French government (2013), etc.
In 2014, the European Parliament unanimously elected him the Sakharov Prize Laureate; their highest recognition, in 2016, he was awarded the Seoul Peace Prize. In 2018 he received the Nobel Peace Prize with Nadia Murad.
He has also received honorary degrees from different Universities in Europe and America such as a doctorate from the faculty of medicine in Umeå, Sweden (2010), a doctorate of law from the Manitoba University in Canada (2014), a doctorate of science from the Harvard University (2015) and a Doctorate from the University of Angers, in France (2018).
Denis Mukwege is married to Madam Madeleine Mapendo Kaboyi; together they have five children.
02:00 PM - 04:00 PM
Room 1
Fellows, trainees and early career professional's session
Open for all
Moderator: Rachel High
02:00 PM - 02:40 PM - Innovation in surgery
Moderator: Rachel High
Speaker: Peter Rosenblatt
Panelists: Stephen Jeffery and Rohna Kearney
02:40 PM - 03:20 PM - Innovation in education/research
Moderator: Jenifer Byrnes
Speaker: Laura Spinnewijn
Panelists: Linda Cardozo and Peter Dwyer
03:20 PM - 04:00 PM - innovation in global health
Moderator: Annika Taithongchai
Speaker: Aparna Hegde
Panelists: Fiona Lindo and Soo Kwon
Each session will start with a 25 minute lecture and will have 15 minutes for discussion.
02:00 PM - 03:00 PM
Room 2
Confounded by pain - I thought I was dealing with OAB
Moderators: Maria Bortolini and Sylvia Botros-Brey
Pelvic floor hypertony: how muscles contribute to pain and dysfunction
Rhonda Kotarinos
Pain, CNS crosstalk, mental illnesses, bowel and urinary irritable symptoms
Mauro Cervigni (ESSIC speaker)
Clustering phenotype: what looks the same on the surface…
Cindy Amundsen
Management of pain modalities, nerve blockage, pharmacology, neurolepticals, pelvic pain specialist
Frank Tu
03:15 PM - 04:40 PM
Abstract sessions
Long oral session 5 - Epidemiology and quality of life
Long oral session 6 - Imaging
Short oral session 6 - Urinary incontinence: surgical management
Short oral session 11 - Pelvic floor disorders assessment and basic science
E-poster session 1 - Pelvic organ prolapse and surgical complications
Day 7: Friday, September 4, 2020
01:00 PM - 02:00 PM
Urogynecology: Predictions for the next decade
Moderators: Astrid Vollebregt and Jan-Paul Roovers

Tissue engineering
Jan-Paul Roovers
Stem cell therapy: from bench to bedside
Bertha Chen
Genomics: How far have we come?
Kristina Allen-Brady
02:00 PM - 03:00 PM
Presentations of abstract award winners and closing
Moderators: Ranee Thakar and Sylvia Botros-Brey
Best abstract
Success and failure are dynamic, recurrent event states that alternate after surgical treatment for pelvic organ prolapse
Jelovsek, JE1; Barber, MD1; Gantz, M2; Sridhar, A2; Lukacz, E3; Zyczynski, H4; Harvie, HS5; Dunivan, G6; Schaffer, J7; Sung, V8; Varner, RE9; Mazloomdoost, D10
1: Duke University; 2: RTI International; 3: University of California at San Diego, San Diego, California ; 4: University of Pittsburgh/Magee-Womens Research Institute; 5: University of Pennsylvania; 6: University of New Mexico; 7: University of Texas Southwestern Medical Center; 8: Brown University/Women & Infants Hospital of Rhode Island; 9: Department of Obstetrics and Gynecology, University of Alabama at Birmingham; 10: NICHD
Most innovative abstract
Serious game-enhanced biofeedback-supported remotely-supervised self-management versus pelvic physiotherapy for stress urinary incontinence – a multinational randomized controlled trial
Kastelein, A1; Anglès-Acedo , S2; Tervo, J3; Opmeer, B1; Soler, V4; Pagès, A4; Alonso, JF4; Zwolsman, S1; Raatikainen, K3; Mananas, MA4; Airaksinen, O3; Roovers, J1; Espuña, M2
1: Amsterdam UMC; 2: Hospital Clínic de Barcelona; 3: Kuopio University Hospital; 4: Universitat Politècnica de Catalunya
Best basic science abstract
Vaginal Er:YAG laser application in the menopausal ewe model: a randomized estrogen and sham controlled trial
Mackova, K1; M C Mori da Cunha, MG1; Mazzer, AMN2; Hympanova Hajkova, L3; Kastelein, A4; Roovers, J4; Krofta, L3; Deprest, J1
1: KU Leuven; 2: San Raffaele university; 3: The Institute for the Care of Mother and Child, 3rd Faculty of Medicine, Charles university; 4: Amsterdam UMC
Best abstract presented by a physician in training
Characteristics of the urinary proteome in women with overactive bladder syndrome
Koch, M1; Lyatoshinsky, P1; Mitulovic, G2; Umek, W2
1: Medical University of Vienna; 2: Medical University of Vienna
03:15 PM - 03:55 PM
Abstract sessions
Long oral session 3 - Basic science
Short oral session 3 - Surgical complications
Short oral session 4 - Overactive bladder
E-poster session 4 - Imaging and anorectal disorders
E-poster session 5 - Voiding dysfunction, basic science and sexual function