IUGA 46th Annual Meeting
Register now and get access to the recordings!
Urogynecology without borders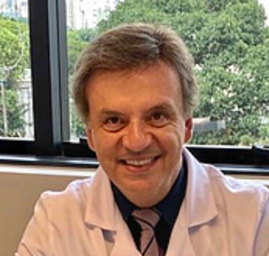 Jorge Milhem Haddad, MD
President IUGA
Welcome!
Dear Friends and Colleagues,
As President of IUGA, it is my honor and privilege to invite you to attend the Virtual IUGA 46th Annual Meeting, December 9-12, 2021. As the premier international association in the field of urogynecology, IUGA brings you the opportunity to learn from, and connect with, practitioners from across the globe as we work together address the pelvic floor health needs of all women.
IUGA is dedicated to the global advancement of urogynecological knowledge, and I am so happy that the virtual delivery of this year's meeting allows us to reach a broad and diverse audience dedicated to providing exceptional care to women with pelvic floor disorders. Practitioners who do not typically have the means to travel to international meetings are now able to join us, and again this year we have scholarships available for those who need support in covering the cost of registration.