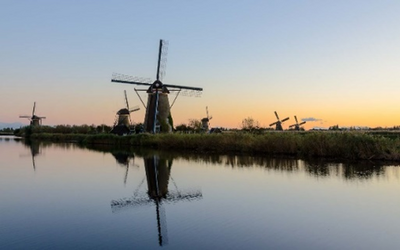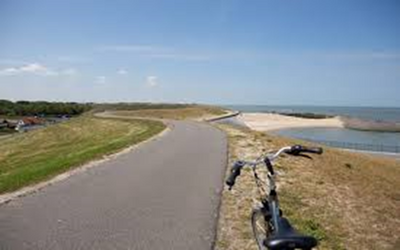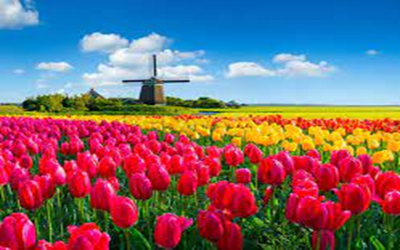 IT IS NO LONGER POSSIBLE TO REGISTER FOR THE TRIPS
Dear IUGA friends,
We sincerely hope that you all will come to the Netherlands to attend IUGA in June 2023.
As you probably all know the Netherlands is a country of cyclists and the bicycle is our most common way of transport.
But, did you also know that cycling is one of the most popular sports among Dutch gynecologists? And that we even have a Dutch Association of Cycling Gynecologists?
We, as a group of avid cyclists, want to enquire whether there are colleagues interested to join us on Tuesday June 20th for a cycling trip in the west of Holland and visit some highlights of the Lowlands! Cycling in Holland is easy, the country is flat!
We have plans to organize two trips:
1: Relaxed fun ride of about 50 km around the Hague and surroundings where we will cycle through dunes along the North Sea, past tulip fields and (peace) palaces.
2: A more challenging trip of about 150 km along the coastline of Holland, the city of Rotterdam, the UNESCO World Heritage Site of Kinderdijk, the Rottemeren and the Delfland region
If you are unable to bring your own bike or don't have a proper (racing) bike, it will be possible to hire a (racing) bike for one day through the website of www.wiel-rent.nl. This firm has affirmed that they can deliver the bikes at the starting point of our trip! Please feel free to visit the website to see the collection of bikes and equipment.
After confirmation from our side with instructions you can make the arrangements through this website for your bike rental, but also for your equipment like helmets etc. if you don't have, or can't bring, the proper equipment for a ride. For those who do have gear and equipment but want to rent a racing bike: please be aware to make clear which type of cletes you have!
If you are interested to join us, please fill in this form. Don't forget to tell us whether you will bring your own bike or rent one with our partner!
If you are a IUGA member and will visit the congress with your partner who is also interested to join, please feel free to send us two forms with both names and numbers!
As you probably all know, during IUGA meetings, an Annual FIUGA Run/Walk is organized to support FIUGA. This year we want to support FIUGA also with this cycling trip. Therefore, we ask you kindly to support FIUGA and donate €20,- if you join us on this trip.
If you have any questions, don't hesitate to ask the organizing committee via: This email address is being protected from spambots. You need JavaScript enabled to view it..
Hope to see you on June the 20th in your cycling outfit!!
Frederike Siemens
Erica Janszen
Astrid Vollebregt
Steven Schraffordt Koops
Jan Willem de Leeuw