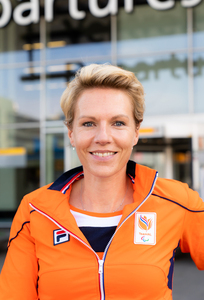 Thursday, June 22, 2023
02:45 p.m. - 03:15 p.m.

Former Paralympic tennis player Esther Vergeer is one of the most successful Dutch athletes ever. For years, Esther has been the worlds undisputed number one. Her best winning streak was a sequence of 470 winning games! The story about dealing with adversity and perseverance is touching and impressive. Motivation and enthusiasm will be the two key elements in Esther's presentation.