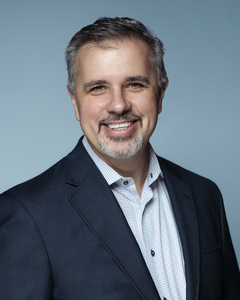 Ulf Ulmsten Lecture - Measuring Prolapse
Friday, June 23, 2023
10:25 a.m. – 11:00 a.m.

Dr. Matthew Barber is E.C. Hamblen Distinguished Professor and Chair of the Department of Obstetrics and Gynecology at Duke University Medical Center. Dr. Barber's research focus is the conduct of randomized clinical trials for the treatment of gynecologic conditions, particularly surgical trials for pelvic floor disorders (PFDs). He is an internationally recognized expert in developing, validating, and assessing research outcomes in PFDs, particularly health-related quality of life and patient reported-outcomes. Dr. Barber served on the Board of Directors of AUGS from 2008-2013 and as its President from 2011-2012. He is currently Chair of the Female Pelvic Medicine and Reconstructive Surgery Division and is on the Executive Committee of the American Board of Obstetrics and Gynecology and is the Associate Editor of the journal Urogynecology.